James Adler is a Yamaha artist who "can create whatever type of music he wants at the keyboard" (Chicago Sun-Times) and a composer who writes "with uncommon imagination" (Atlanta Journal-Constitution).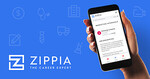 Given the change of course that has happened in the world, we wanted to provide expert opinions on what aspiring graduates can do to start off their careers in an uncertain economic climate. We wanted to know what skills will be more important, where the economy is doing relatively well, and if there will be any lasting effects on the job market.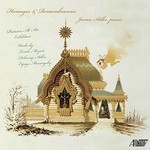 Compelled by the passing of his older brother, Norman, who originally encouraged his musical studies, Mr. Adler put together this musical program with the idea of remembering the past in mind. He has included his own composition for his brother, Elegy for Norman, a treasured Debussy score that belonged to his brother, as well as pieces connected to other important personages in his life: Paul Turok's Passacaglia, Henco Espag's Herinneringe, Mozart's Piano Sonata in D Major, K. 311, and Modest Mussorgsky's Pictures at an Exhibition.
Mr. Adler also gave fine, bracing performances of Debussy's popular "Deux Arabesques."
— Michael Miller, New York Arts